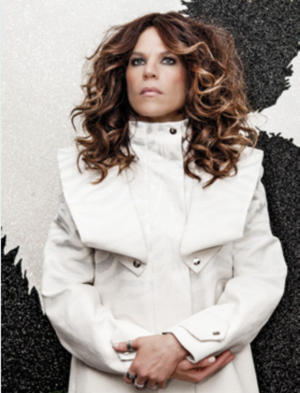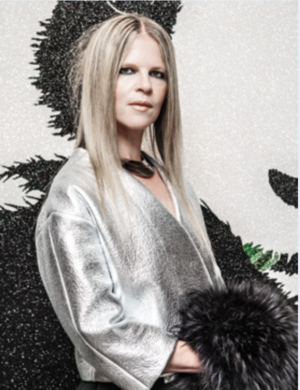 When you enter Doreen's apartment, a large Rob Pruitt Glitter Panda immediately greets you. It made me think of something the artist said in an interview with James Franco in Interview magazine: "I wanted to make the statement that art is really a lot more accessible than most people would imagine—that it's not completely inscrutable and esoteric and just for the rich and educated. In the end, art is really just about developing a sensitivity tob your environment and making comments about the world you're living in, in a beautiful way."
It sums up nicely what Art Production Fund is all about—making art accessible by putting it into the public realm. There is an entrepreneurial spirit in how Yvonne and Doreen do that—they take risks, and they are extremely nimble. It works, because of a simple formula: 100% integrity (and, I might add, 1000% passion). It has allowed them to pioneer a business model that is now ubiquitous: exploit the cross-over appeal of art and brands— especially high-end brands—to fund their public art projects.
The latest symbol of this trend is the magnificent Frank Gehry-designed Fondation Louis Vuitton. When Yvonne and Doreen started APF fifteen years ago, they received some flak for blurring the lines. They are unapologetic—for one, because there is now so much demand by brands that they set up a for-profit venture, Culture Corps, to handle it and let Art Production Fund, which is a non-profit, deal with the pure art projects. In any event, all proceeds from their various ventures always go back to fund the public art projects. Secondly, Prada Marfa, the pair's only permanent project (and which has just received museum status) serves as the perfect metaphor (and rebuttal) of the sometimes uneasy relationship of art and commerce.
Ultimately, Art Production Fund projects are about transcendence and peace, about the emotional space that we access through art, which is available for anyone to experience if art is placed in a public environment. With that mission, Yvonne and Doreen are, once again, profoundly related to what resonates right now, and for the next generation.